Emerging Solutions
Current methods, such as lithotripsy, for the treatment of urinary tract calculi have been around the operating rooms for years and they are very effective. As a consequence the available emerging solutions aim to improve stone removal and speed up surgery timings. As an example, lithotripsy on a moving stone is a very slow and delicate process, there is the need of contact with the stone and all the fragments have to be removed. The following solution aims to help this maneuver.
Stone Management Device
| | |
| --- | --- |
| The Stone Management Device is designed to simplify and shorten endoscopic lithotripsy procedures.  This advanced microcatheter combines the utility of multiple endoscopic stone management tools into a single device, and features a proprietary film occlusion to prevent retrograde stone fragment migration and facilitate fragment removal. | |
| | |
Radiopaque markers allow easy monitoring of advancement and deployment using fluoroscopic visualization.
Lithotripsy Use Declining?
Technological advances have enabled the increasing application of flexible ureteroscopy for stones. A shift away from shock-wave lithotripsy (SWL) and toward flexible ureteroscopy is changing the landscape of stone disease treatment [8].
The preferred methods for treating renal stones at the Cleveland Clinic, as in many other centers, are now percutaneous nephrolithotomy (PNL) for larger calculi and flexible ureteroscopy for small- to medium-sized renal calculi. Second and third generation flexible ureteroscopes are smaller, have greater deflection and can reach more areas of the urinary tract [8].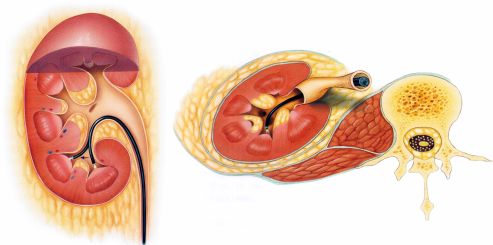 An attempt to overcome limitations has led to the introduction of robotics. Investigators at Cleveland Clinic have worked on a flexible robotic catheter control system to perform flexible ureteroscopy. The robotic catheter system has instinctive control via a joystick. The tip of the sheath can be positioned in space at any time by control of the 3D joystick called the master input device.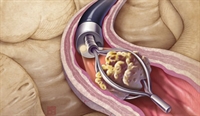 After showing its feasibility in animal models, the robotic system was used to perform flexible ureteroscopy in 18 adult humans, 15 of whom had one stone each. On kidney, ureter, bladder radiography, stone clearance was 44% on postoperative day 1, 78% at two weeks, and 89% at three months; an ancillary ureteroscopic stone removal was required in one case.