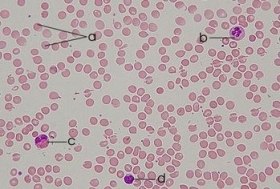 What is Hematocrit?
The word Hematocrit comes from the Greek roots hemat and krites. Hemat refers to blood and krites means to judge. Hematocrit measures the percentage of total blood volume that is red blood cells. The normal hematocrit levels for an adult male range from 42% to 54% and for adult females, 38% to 46%. Hemoglobin is the part of the red blood cell that carries oxygen. Hemoglobin measurements are typically grams per deciliter. (www.medterms.com)
The function of red blood cells is to transport oxygen from the lungs to the tissues of the body. As hematocrit is a measure of red blood cells per volume in a given sample, this is an indication of the given blood sample's ability to transport oxygen. The Human body's needs for oxygen vary greatly and what might be a sufficient hematocrit level for normal activity could very well fall short of the body's needs under stress.
Anemia is a chronic condition of low hematocrit and may not be detectable unless the body is under stress or hematocrit levels are specifically tested. Acute drops in hematocrit can occur from loss of blood due to injury or surgery.